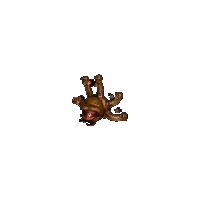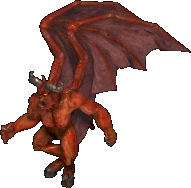 What We're Working On
95%
PvM Games
We've begun work on an event system that runs all day every day, and will consist of instanced and non-innstanced events that will always have something different.
90%
Bioengineering
Create powerful pets through the study of creatures throughout your adventures. This system yields the strongest pets in the lands, but it comes with hard work and dedication.
70%
Desolate Ilshenar
While players get their hard on in Desolate Trammel (get it?), we're getting ready to blast up some Ilshenar with something difficult and fresh!
Game Launcher
Unzip Package - Open As Admin - Let It Update - Log In
Customize Your Pets
Change your pet's AI type, stats, skills, weapon ability, special ability, body and mounted body with our all new Pet Workshop!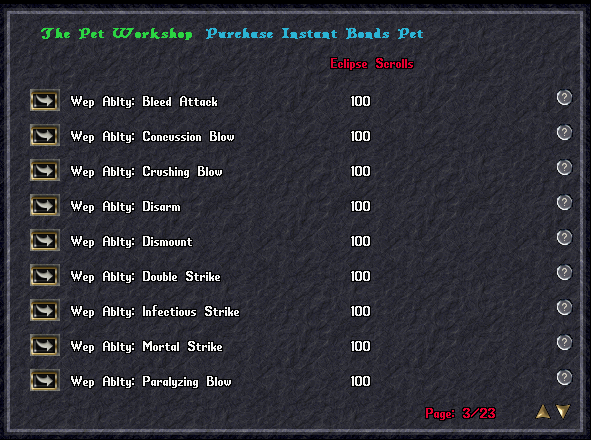 Shard Updates
12/01/2022
A large number of updates went in today! See the full list here.
11/17/2022
Our new Champ Bash event releases tomorrow! This event will run every six hours, and you can find more info on it on our wiki.
11/12/2022
All house placements are now free! Also, check out our new [PetWorkshop - tons of pet mods now available!
See all updates on our wiki.
Helpful Links
Your First Character
Eclipse Ethereal Mount With 9 Body Types ([ethybody)
All Skills GM
100 Each Stat
Personal Bless Deed
Account Runebook ([runebook)
Full Spellbooks
Starter LRC Suit
Drop No Items On Death +2 Days
Automatic Resurrection +2 Days
Bring Your Guild
Bring your guild to Eclipse, and we'll make sure the move is easy.
Hit us up on Discord and let us know how many you're expecting, and what you'll be needing to call us your new home!
Invite Your Friends - Earn Big!
You'll receive a 20% bonus from any donation made by a player that marks you as their referrer when starting on Eclipse. For the lifetime of the account!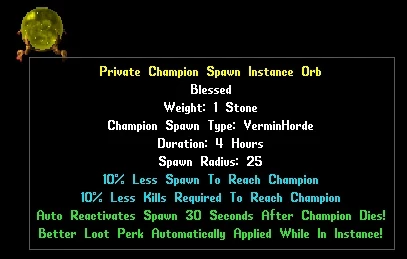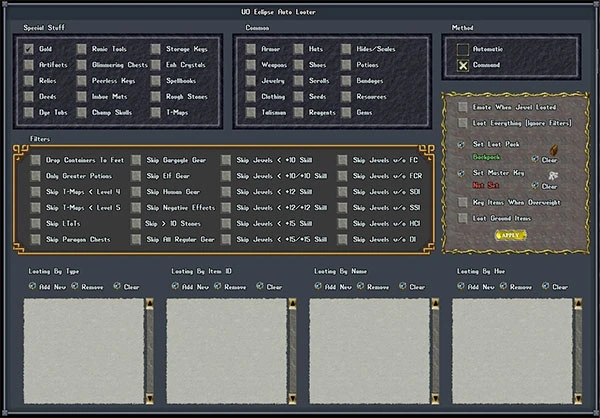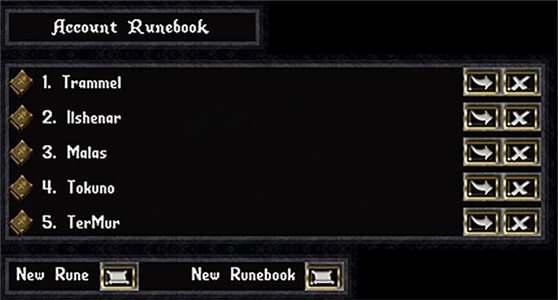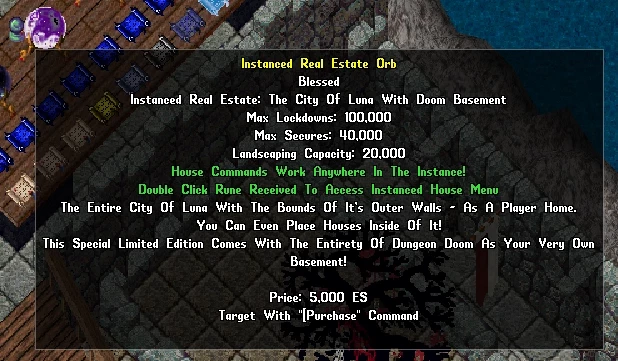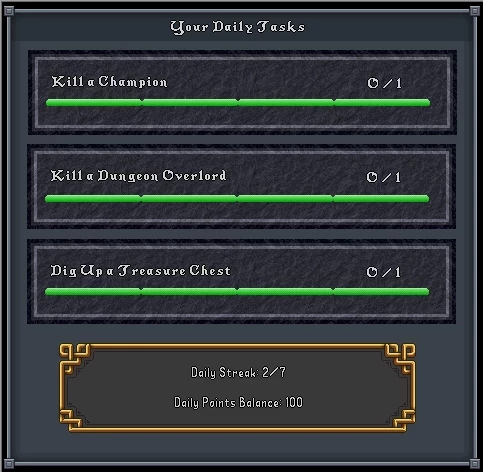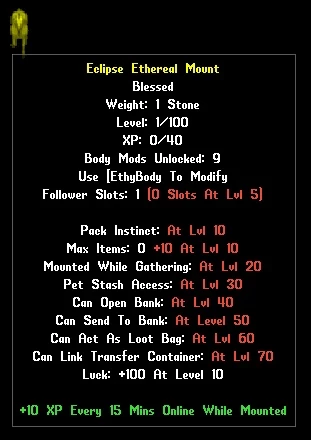 Some More of Our Features
Ultima Eclipse is a family-run shard, and we don't hire outside help. We developed our Ultima Online PvM shard for over 7 years before even opening up for beta.
Full Time of Legends Support
NO PVP - AT ALL
Weekly PvM Ranking
Global Drops
Relics
Unearthed Artifacts
Recovered Artifacts
Daily Tasks
Achievements
Player Perks
Weapon Perks
Pet Perks
Home Landscaping Built Into House Menu
Designable Player Cities
Auto Looting
Account Runebook System - [runebook
Storage Keys (tons of new ones too)
Instanced Areas
Rune Crafting
Crystals of Enhancement
Gametime Rewards
Custom Effects
Dungeon Overlords
Dungeon Demigods
Champion Avengers
Custom Champion Spawns
Gold Shop (The Fence)
Gameplay Point Shop
Daily Point Shop
Referral Rewards Shop
Hundreds of Custom Quests
Castle and Keep Size Custom Plots
Skill Stacking
Party Matchmaking
Hue Center
Town Invasions
Monster Bashes
Gold Raffle
Resource Order Deeds (RoDs)
Hundreds of Custom Addons
Pet Shrinking
Texas Holdem Poker
Slot Machines
Instanced Real Estate
Dungeon Stealing
Custom Spell Systems
Auction House
For Sale System
Completely Revamped Treasure Chests
Unique, Limited Rares
Tons of Custom Pets
Multi-Plot Custom Housing
Global Chat w/ Private Messaging
Discord Integration
Loads of Convenient Custom Commands
High Skill Level Ability Unlocks
Customizable Cosmetic Player Animations
Handouts Every Four Hours
AFK Gathering ALLOWED
So, so much more...